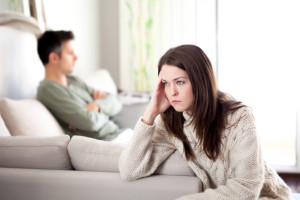 In the first part of our discussion, we took a closer look at the negative impact social media has on modern day marriages. With more than 1.23 billion monthly active users, Facebook has become commonplace for social interaction in today's society. Nevertheless, spending too much time on Facebook or fighting publicly online can push even the strongest marriages to their breaking points.
In this article, we will explore divorce prevention tips that combat the detrimental effects of social media and marriage. Use them to keep your relationship intact.
Limit Or Eliminate Social Media Use
If Facebook, Twitter, and other social media accounts are causing conflicts in your marriage, step away from the computer, and focus on your relationship. It doesn't matter if you normally only log in once a day. If your spouse has an issue with the way you interact with someone online, you need to respect his or her concerns. This compromise shows your spouse that he or she is more important than whatever may be happening on the internet.
Identify The Root Of The Problem
Facebook fighting does not simply spawn from being on Facebook. There is a deeper root that you need to identify in order to improve your marriage. The fights may come from:
Not spending enough quality time together
Choosing Facebook interactions over interactions with each other
Interacting with an ex, flirtatious friend, or similar online
Talking about personal fights in a public setting
Private messaging other people behind one another's backs
Snooping on each other's social networking account
Figure out what the true problem is with your marriage, and then learn new ways to fix it.
Seek Professional Counseling
You may work with a marriage counselor to determine what the underlying dispute is. This person will act as an unbiased mediator to hear both sides of the story and determine what steps you need to take to improve your marriage. If your social media fights have been going on for a while, you may have lost sight of what the issues are in your marriage, and what you loved about your spouse before the fights started happening. You can speak with one of the specialized marriage therapists at Perspectives Of Troy counseling centers to reconnect with your spouse and conquer your problems together.
Don't let social media ruin the relationship you once fought to keep. With divorce prevention and mutual counseling, you can get back to a happy place with your spouse. Every marriage is worth saving. Let's work together to make sure yours remains a success.