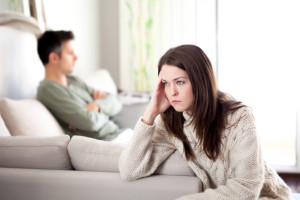 Websites like Facebook, Twitter, and Instagram allow people to connect with friends and family members no matter where they are. While this may be a convenient and exciting opportunity, it is also a key source of relationship struggles in the modern world. In fact, several studies over the last few years have linked Facebook usage to growth in
divorce rates
 and fighting amongst couples at all stages of their relationships.
Is social media ruining your marriage? We will take a closer look at this unfortunate trend to see the damage social networking may be doing to your relationship.
How Social Media Hurts Marriages
There are several reasons why a marriage may suffer from social media use. Some of the most common complaints include:
One spouse spends too much time talking to other people on the computer.
Spouses use social media to vent their feelings publicly, fueling fights inside the home.
One spouse gets jealous of the other interacting with a specific person online, especially an ex-boyfriend or girlfriend.
Spouses are caught snooping through each other's social media accounts.
Spouses may "unfriend" or "unfollow" one another in a fight, thereby intensifying the argument.
One spouse uses private messaging systems to talk to other people or commit infidelity without the other's knowledge.
Friends and family members add to the fights through social media, rather than letting the couple handle the issues on their own.
Simply put, an addiction to social media and online connections can cause spouses to become distant, hurt, jealous, or insecure in their marriages. Over time, this will make minor fights into major problems that may end the marriage for good.
Social Media And Marriage Statistics
A recent study from Boston University revealed that non-social network users were 11.4% happier in their marriages than couples who frequently used social media. Heavy users were 32% more likely to contemplate leaving their spouse. The study also suggested a possible correlation between the number of Facebook users in a state and the divorce rates for the area. States with a higher increase in Facebook users showed a similar increase in divorce rates.
Another study in Great Britain showed that close to 25% of married couples argued at least once a week because of social media use, and 17% fought daily over something they found about their spouse online. 20% of respondents reported that they fought with their spouses on Facebook, and nearly half said they secretly logged into their spouse's accounts.
How To Conquer Social Media Addiction and Regain Bonds In Your Marriage
In the next section of this discussion, we will go over steps you can take to avoid over-use of social media and treatment options you may explore to improve your marriage. Read Part 2 to see how couples counseling can help you conquer the powerful draw of social media.