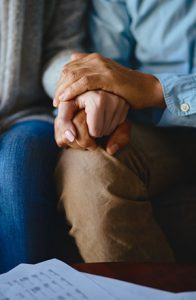 Read Part 1
Forgiveness: Forgiveness is the intentional, voluntary decision to no longer allow the offense of another person toward you to dwell in your mind, heart, or spirit.
What can happen to our bodies when we hold onto an offense toward us?
Negative thoughts fill our bodies with excess stress hormones of cortisol and epinephrine (which can be harmful), while positive beliefs relax our nervous systems and allow our bodies to heal.  Negativity suppresses our immune system while positive thoughts and laughter boost our immune system. The bible tells us in Proverbs 17:22 King James Version (KJV):
22 A merry heart doeth good like a medicine: but a broken spirit drieth the bones.
Cortisol deactivates your body's natural self-repair mechanisms, which means that your immune system, perfectly designed by God to keep you healthy, goes kaput, leaving you vulnerable to every germ you encounter.
Unforgiveness is like drinking poison and expecting it to kill the other person. When in fact, we are harming ourselves.
Physicians tell us that stress can worsen just about every physical ailment (cancer, diabetes, heart disease, etc.).
In addition, to the physical effects of unforgiveness, the emotional effects are great as well:
Feelings of Anger, Feelings of Depression, Feelings of Rage.
In fact, research from Johns Hopkins Medicine reports that: chronic anger puts us into a fight or flight mode which results in numerous changes in heart rate, blood pressure, and immune response. Those changes then come and increase the risk of depression, heart, disease, diabetes, among other conditions. The research, however, indicates that forgiveness calms stress levels, leading to improved health.
The bible tells us to love one another. It actually gives us a definition of love:
1 Corinthians 13:4-8 King James Version (KJV):
Love suffereth long, and is kind; love envieth not; love vaunteth, not itself, is not puffed up,
Doth not behave itself unseemly, seeketh not her own, is not easily provoked, thinketh no evil;
Rejoiceth not in iniquity, but rejoiceth in the truth;
Beareth all things, believeth all things, hopeth all things, endureth all things.
Love never faileth: but whether there be prophecies, they shall fail; whether there be tongues, they shall cease; whether there be knowledge, it shall vanish away.
Forgiveness is a process, so stay connected to Read Part 3!