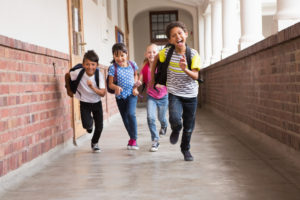 As the summer draws to an end, many Metro Detroit parents are starting to prepare for the upcoming school year. Whether your child excelled last year or struggled to get through classes, there are steps you can take now to ensure that he or she starts the school year off right. A large portion of our child counseling patients come to us because of bad grades and poor academics, often the result of ­childhood depression and anxiety. No matter what circumstances may have held your child back in the past, the parenting tips below will help you set your son or daughter up for academic success.
Establish A School Schedule Early
Don't wait until the day before school starts to get your child on a scheduled sleeping and eating routine. Most children need at least a week to change schedules for the school year, but some may require even more time than that. Plan ahead and make sure your child starts going to bed and eating around the time he or she would during the school year. If you cannot maintain the same eating schedule because of your personal schedule, at least try to get your child to go to sleep and wake up at the right times.
Eliminate Late Night Eating And TV Time
During the relaxed days of summer, your child may get in the habit of watching late night movies with the family or eating snacks right before bed. These are things that will prevent your child from falling asleep or staying asleep at night. Rest is such an important component of academic success, as it will ensure that your child has the energy to pay attention in class and get through the day. Reserve the night time for baths, reading, or calm conversations with the family so your child's mind can get in the mode to go to sleep for the night.
Review Last Year's School Work
Spend some time going over the important lessons your child learned last year in school. This is something you can practice now – you don't have to wait until right before school starts. If your child learned how to write, ask him to make "I love you" cards for family members. If your child learned multiplication, do some quick lessons before or after dinner. If you can find a way to turn this into a game, that's even better. Your child won't even realize you're preparing him or her for school!
Participate In Back-To-School Events
Many Metro Detroit schools hold back-to-school events that allow students to hang out with friends, meet their teachers, and get familiar with their schools once again. The most common forms of these are open houses, where parents can take a tour of their child's classrooms and learn about what their child will be doing over the academic year. Try to attend some of these if at all possible to get your child ready to go back to school. This will give you valuable insight into the work your child will be doing so you can continue to help him or her succeed.
Ask Your Child's Teacher What You Can Do To Prepare
Communicating with your child's teacher is a great way to help your child do well in school. A quick email or message on Facebook may be all you need to figure out how to best prepare your child. You can get a list of school supplies directly from your child's school, but that won't tell you about special activities you could try or books you could read to your child before school starts. Having a great relationship with the teacher early on will give your child a great chance at success.
Create A Special Homework Zone (Let Your Child Help With It!)
Create a special place for doing homework in your child's room or anywhere else you have space available. Having an area dedicated to academics will help your child learn the difference between work time and playtime, and it will give him or her a designated space for completing school assignments. Some components of a good homework zone include:
Ample Lighting – Near a window, with a desk lap, etc.
No Clutter – This is a place to work, not play
No Toys – Put toys in other areas of the house, away from sight
Age-Appropriate Seating/Workspace – Get a table and chairs that are the appropriate height for your child
Storage – Shelves, buckets, drawers, or anything else that can store school supplies
Quiet – Try to put the homework zone in a quiet part of the house so your child can work in peace
Designating Markers – A rug, bookshelves, or something to separate that zone from other parts of the room
Let your child help you design the homework zone so he or she appreciates just how special it is. You may add a chalkboard on the wall that your child can use to write out important lessons from the day, practice spelling, work on difficult problems, and more. This is an opportunity to create a fun, exciting school-away-from-school for your child. Don't be afraid to showcase your creativity along the way.
Identify And Correct Behavioral Or Emotional Issues (Child Counseling)
If your child is struggling with depression, anxiety, eating disorders, bullying, or any number of other problems that may impact his or her academic life, try to get those resolved as quickly as possible. Here at Perspectives Of Troy Counseling Centers, we work directly with a number of schools in Metro Detroit who trust us to work with their children. Our child counselors and therapists receive referrals on a daily basis from some of the most prominent school districts in the area, including Warren Consolidated Schools, Clarkston Schools, Troy School District, Royal Oak Schools, Utica Schools, Northville Schools, Rochester Hills Schools, and many area private schools. We would be more than happy to work with your child to make sure he or she starts the school year off right and continues to succeed.