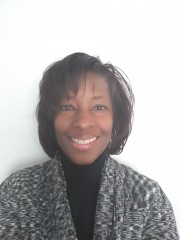 Staff

Shanita Brumwell – MA, LPC
Degree: Master of Arts
License: Licensed Professional Counselor
Specialties: Children, Adolescents, Adults, Abuse and Neglect, ACOA, ADD/ADHD, Anger, Adjustment Issues, Adult Survivors of Sexual Abuse, Anxiety/Panic/Phobia, Behavioral Addiction, Behavioral Problems, Bi-Polar Disorder, Bullying, Christian Counseling/Scriptural Integration, Co-Dependency, Depression, Divorce Recovery, Grief and Loss, Life Transitions, Mood Disorders, Obsessive-Compulsive Disorder, Oppositional/Defiant Behaviors, PTSD, Self-Control/Impulse Issues, Self-Esteem Issues, Severe and Persistent Mental Illness, Sexual Abuse, Social Problems, Stress Management, Substance Abuse, Trauma and Abuse, Women's Issues
Biographical Information
Shanita is a Licensed Professional Counselor with the State of Michigan. She obtained her Master of Arts degree from Oakland University. She is currently completing her Master o Theology Studies at Regent University.
Shanita has extensive experience working with children, adolescents, and adults suffering from mental health impairments. She has also worked with adolescents and adults with substance use. Her previous experiences included: in-home counseling, Christian counseling, outpatient, residential substance abuse counseling, and psychiatric day treatment.
Shanita is passionate about helping individuals overcome life challenges and moving forward with their lives.