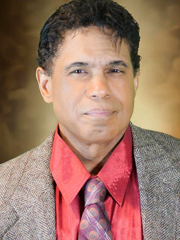 Staff

William Guy – MD, PhD
Specialties:
Adult Psychiatry, Rehabilitation Psychiatry
Biographical Information
Dr. William Guy is a well-known speaker on many topics including TMS, Neuropsychiatry, and the physiology/psychology of sexual addiction. Dr. Guy has served on many local faculties in the areas of Genetics, Pathology, and Neuroanatomy.  He is a member of numerous professional societies; and has won many awards for his work.  Dr. Guy is an author or co-author of many publications and textbooks.
Employment:
He is concurrently employed as the Medical Director at Dearborn Pastoral Counseling Center, Dearborn, MI, and on the psychiatric staff at Perspectives of Troy Counseling Centers, Troy, MI; Easter Seals, Southfield, MI; and Botsford Hospital, Farmington Hills, MI.
Education:
D. Medicine, University of Michigan
Residency Training, Wayne State University Psychiatry & Behavioral Medicine
Residency Training, William Beaumont Hospital Diagnostic Radiology & Nuclear Medicine
D. Psychiatry, Wayne State University; Psychiatry
Dr. William Guy Talks TMS For Depression Treatment