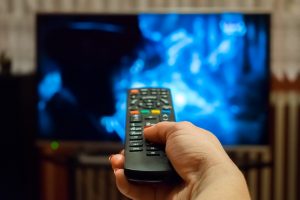 Autism awareness has grown considerably since television shows started adding autistic characters to the cast. Back in April, Sesame Street created a new puppet named Julia to help children understand autism spectrum disorder.  Billy, the Blue Ranger in the new Power Rangers movie, has high-functioning autism, and so does the star of the Netflix original series Atypical.
Yet another show has come out with an autistic lead role. This time it's "The Good Doctor." Dr. Shaun Murphy is a young surgical resident who has both autism and savant syndrome. These conditions allow him to have a unique perspective on the medical world – he sees things that other doctors cannot see. The question is: how accurately does this showcase autism spectrum disorder?
How Autism Is Portrayed In The Good Doctor
From the first episode, it is clear that Dr. Murphy looks at the world differently. He analyzes situations in his mind, similar to how Robert Downey Jr.'s thoughts are portrayed in the newest Sherlock Holmes movies. He processes information literally and does not always pick up on social cues. He avoids eye contact, twiddles his fingers, and speaks with a bold, matter-of-fact tone.
The show also explores the doctor's early life, including memories of traumatic experiences triggered by sounds, sights, and smells. The audience sees what life was like for this character before he was diagnosed or treated for his autism.
Does This Represent Autism Well?
Autism is not a condition with a defined set of symptoms. This is why people are placed on a "spectrum," representing how easily they can function with the rest of society. Some people with autism would not be able to get through medical school or the chaos of working in a hospital, but that is not to say this character is inaccurate.
For the most part, The Good Doctor does a sufficient job of explaining what autism is and showing how it affects the main character. Much like Sam from Atypical, Shaun has trouble with flashing lights and loud noises around him. He can sometimes identify sarcasm, but he may not find humor in it. These are all experiences someone with autism might have.
It is impossible to define what an autistic character should and should not be, and this show is still in its infancy. For now, the writers and actors have maintained a strong level of authenticity. At a minimum, they have helped to bring even more awareness to autism and autism treatment.