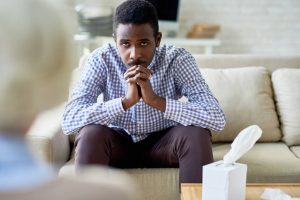 Do you feel like you aren't getting enough out of your therapy program? There are several reasons why this may happen, and some of them are beyond your control. At our counseling centers in Michigan, we strive to ensure that every patient experiences a positive change as a result of their therapy, regardless of their reasons for visiting us. Here are some answers as to why your therapy may not be working and what you can do to improve your progress.
Therapy Only Works If You Want It To
Take a moment to think about how dedicated you actually are to your therapy program. Are you following the advice of your therapist, or are you just going through the motions? In order for therapy to work, you have to be 100% committed to the progress. For example, if you're asked to write in a journal, you have to physically write down your thoughts – not just store them in your mind. This may seem silly and excessive, but it is a vital part of the process.
Some patients will refuse to follow their therapist's advice as a way to subconsciously sabotage their success. In other words, they do not feel worthy of change or they do not desire change, so they prevent themselves from taking full advantage of therapy. Consider how much effort you have put into your recovery and see if that is the source of your frustration.
Results Don't Happen Overnight
Think about how long it took you to get where you are. Years of addiction, abuse, self-deprivation, or living in a toxic relationship led to your current condition. You cannot reverse those effects overnight. On average, it takes at least one month to recover from every year of negative experience. If you were in an abusive relationship for 6 years, it may take 6 months or more to change your negative thought patterns and restore your self-confidence.
When you begin therapy, ask your therapist how long you should expect to start seeing results. This varies drastically from one patient to the next, but it will give you realistic expectations for your recovery program. Follow your therapy plan with patience and diligence, and your results will occur in due time.
You May Have Been Misdiagnosed
We don't like to jump to the conclusion that a patient has been misdiagnosed, but it is a possibility. This is especially true if you never went through a formal psychological evaluation, which would have given the most accurate diagnosis for your symptoms. If you have been misdiagnosed, you may be in the wrong type of therapy program. Talk to your counselor about this possibility, and consider getting a psychological test to identify the underlying concern.
Ask Your Therapist For Suggestions
Your therapist has direct insight into your success or lack thereof. If anyone can pinpoint why your therapy isn't working, it's your counselor. Ask your therapist if there is anything you can do to improve your recovery, like joining a support group or reading books that supplement your therapy sessions. If you do not believe the current treatment plan is working, ask when the best time would be to try another option. Should you wait for a little while or make the switch right away?
At Perspectives Of Troy Counseling Centers in Michigan, we have counselors and therapists in a wide variety of specialties. We will match you with the best professional for your unique needs so you can get the most effective help possible right from the start. Contact the counseling center nearest to you to learn more.